Association des Etats Généraux des Etudiants de l'Europe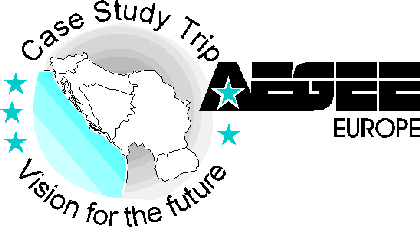 I participated in a Case Study Trip (CST) of AEGEE through the states of the former Yugoslavia. Here on this page I want to give you some information and to show you some pictures from this CST. Last but not least I would like to give you some useful hyperlinks.

Report from the Case Study Trip (CST)
Links to the participants of the CST
Topic related links
Links to AEGEE-Europe and AEGEE-Hamburg
Other links
---
These CST-pages are maintained by Jan Vlamynck
These pages will be continuously updated and developed.


Jan Vlamynck, Saturday, 09.11.1996, latest update 08.10.2009


Click here for Jan's private homepage!